Posted on May 17, 2017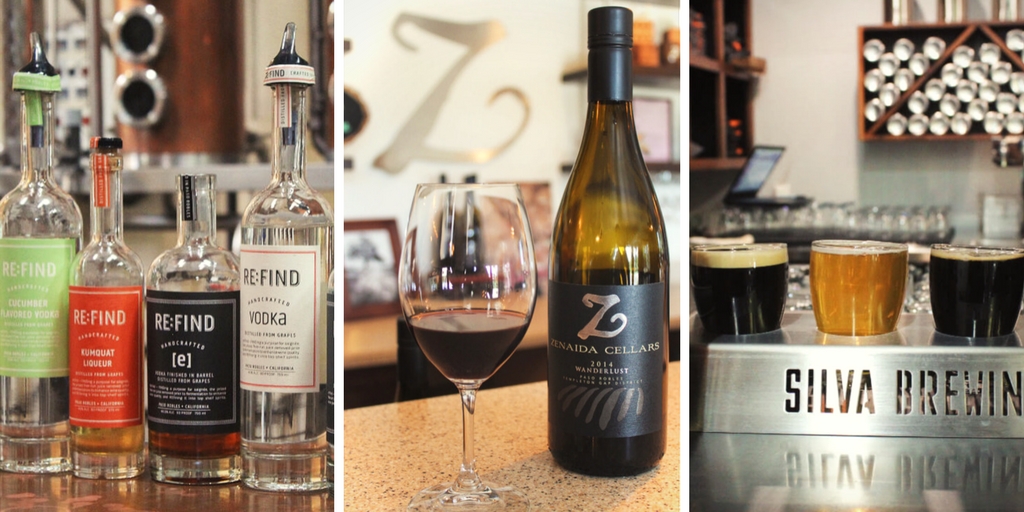 Paso Robles, Californiais the Central Coast's answer to Napa and Sonoma.
Located under an hour from San Luis Obispo – and the Central Coast town where my husband grew up – this California wine country town is a trailblazer in its own right, and well worth a trip down from the well-worn path of Northern California wine country. But don't make the mistake of assuming that wine tasting in Paso Robles is the only option for booze loving tourists. Even my know-it-all local husband was shocked to discover that there's so much more than just wineries in Paso Robles! There's also a plethora of Paso Robles distilleries, serving up spirits related to wine – such as grappa, vodka and brandy, all made from wine grapes – craft distilled side by side with Rhone varietal grapes like Syrah or classic California stars like Zinfandel. And once you've had your fill of wine and wine accessories (cue King of the Hill accent), you can hop over to one of the many craft breweries in Paso Robles for a flight of sours, west coast IPAs, or barrel-aged porters. Simply put, Paso Robles is a booze traveler's dream destination. Here's our guide to boozing it up in Paso Robles: everything from wine tasting to spirit distilleries, and craft breweries. And of course, the best restaurants in Paso Robles to help you handle all of those delicious drinks and our favorite Paso Robles accommodations to stagger home to after a long day of drinking (no judgement from us).
Read full article here: http://bit.ly/2pUSyYF