Posted on June 05, 2023
The centerpiece of the organic family winery, the Tasting Room and its experiences have evolved and become a marquee destination in the Santa Maria Valley.
June 5, 2023 (Santa Maria, Calif.) – The Murphy family is proud to announce the 10-year anniversary of Presqu'ile's Tasting Room where for a decade they've been sharing their estate Pinot Noir, Chardonnay Syrah, Sauvignon Blanc, Aligoté, Gamay, Nebbiolo and méthode champenoise sparkling wines.
The winery began in 2007, but the opening of the modern-meets-rustic hospitality center marked a new chapter in the Murphy's unwavering dedication to growing, producing and sharing premium cool-climate estate wines in the heart of the Santa Maria Valley. Located less than two miles from Highway 101 in Northern Santa Barbara County, the hilltop Tasting Room and encompassing ranch are designed to complement the sweeping views of the Pacific Ocean and Presqu'ile's organic vineyards, while delivering a respite for guests and wine club members.
From the arrival down the private mile-long drive, to the fireside alfresco lounge spaces, every detail is designed to create lasting memories for guests.
"Wine should be inspiring, joyous and relaxed, so we share our wines with enthusiasm but without pretense," says Matt Murphy, Presqu'ile's president. "We like to think of it as an elevated wine experience steeped in our family's tradition of laidback Southern hospitality."
Presqu'ile (pronounced press-KEEL) is a French/Creole word meaning "almost an island," or peninsula. The name pays homage to the Murphy's former gathering place on the Mississippi Gulf Coast. For generations it was a place rich with joy and the warmth of the human spirit.
"Our Tasting Room honors that way of life. We hope to engender the same conviviality among family and friends through every visit and every bottle," says Murphy.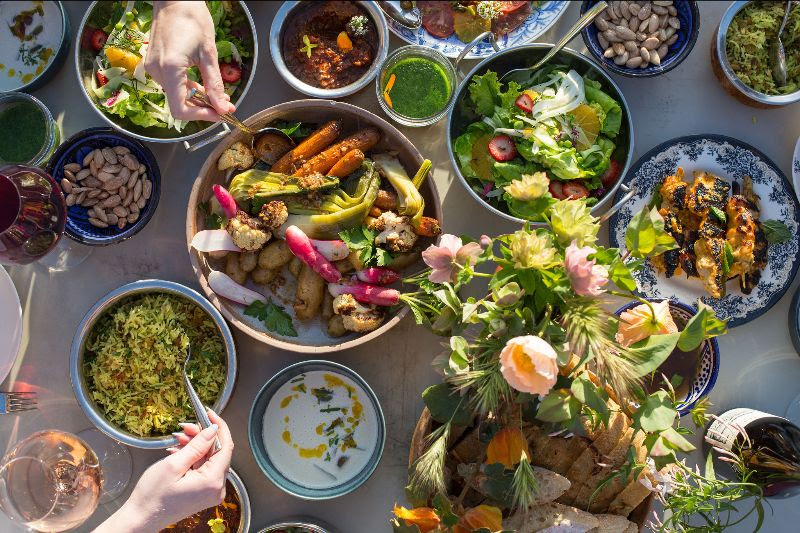 To help them realize their vision, the Murphys assembled a world-renown design and construction team including, Arcadia Studios, Taylor Lombardo Architects, Rogers & Pedersen Construction and Summit Engineering. All remain strategic partners today. Since opening in 2013, the 13,000 square-foot building has been celebrated in dozens of architecture and design magazines.
Designed to LEED specifications (Leadership in Energy and Environmental Design), the sustainable Tasting Room connects to the Winery and is built into a hillside to keep temperatures naturally cool. The contiguous space boasts an energy efficient gravity-flow winery, a barrel room, a series of wine caves, the tasting room, multi-level patios, a grassy amphitheater for concerts and gatherings, and a full kitchen.
Since opening, the estate's guest experiences have evolved and expanded. Presqu'ile now offers five different guest experiences open to the public.
The Wine & Food Experience featuring a curated tasting flight paired with Chef Julie Simon's Mezze Picnic. Chef Julie's menus are crafted from the winery's organic one-acre vegetable and herb garden and feature the seasonal bounties of the Santa Maria Valley's top purveyors.
The Estate Tasting Flight highlights new and current release estate wines for groups of up to six people.
For those looking for adventure, the Estate Horseback Tour & Tasting begins with a trail ride horseback through the 400-acre estate with breathtaking views of the vineyard and the San Rafael Mountains. The ride culminates with a special Wine & Food Tasting featuring estate, single-vineyard and sparkling wines.
The Wine & Food Tour includes a private walking tour is through Presqu'ile's wine caves, the winery and our winery, and up to our hilltop pond. Guests then settle into a private lookout terrace to a wood and wine pairing while taking in the unobstructed views of the vineyard, the San Rafael Mountains, Solomon Hills, and Pacific Ocean.
For larger groups, Presqu'ile offers the Wine & Bocce experience. Set on a private terrace overlooking the estate grounds and valley views, guests will enjoy for Presqu'ile Wine, food by Chef Julie, plenty of lounge seating, a regulation-size Bocce Court and Horseshoes.

About Presqu'ile At Presqu'ile, our mission is clear: the relentless pursuit to deliver elegant cool-climate wines and genuine Southern Hospitality in the heart of the Santa Maria Valley. Presqu'ile (pronounced press-KEEL) is a French/Creole word meaning "almost an island," or peninsula. The name pays homage to our family's former gathering place on the Mississippi Gulf Coast. For generations it was a place rich with joy and the warmth of the human spirit. Our estate winery honors that way of life and we hope to engender the same conviviality among family and friends through every bottle and every visit. Open daily except Tuesdays | presquile.com | IG + FB: @presquilewine