Posted on August 27, 2018
Paso Robles, California is a wine region many are keeping an eye on. This small town, with acres upon acres of countryside and a historic downtown, is steeped in wild west history. In fact, the area now known as Paso Robles was purchased by Jesse James' uncle, along with two others from Mexico in 1857. The town began to grow from there and the first hotel was then built in 1964.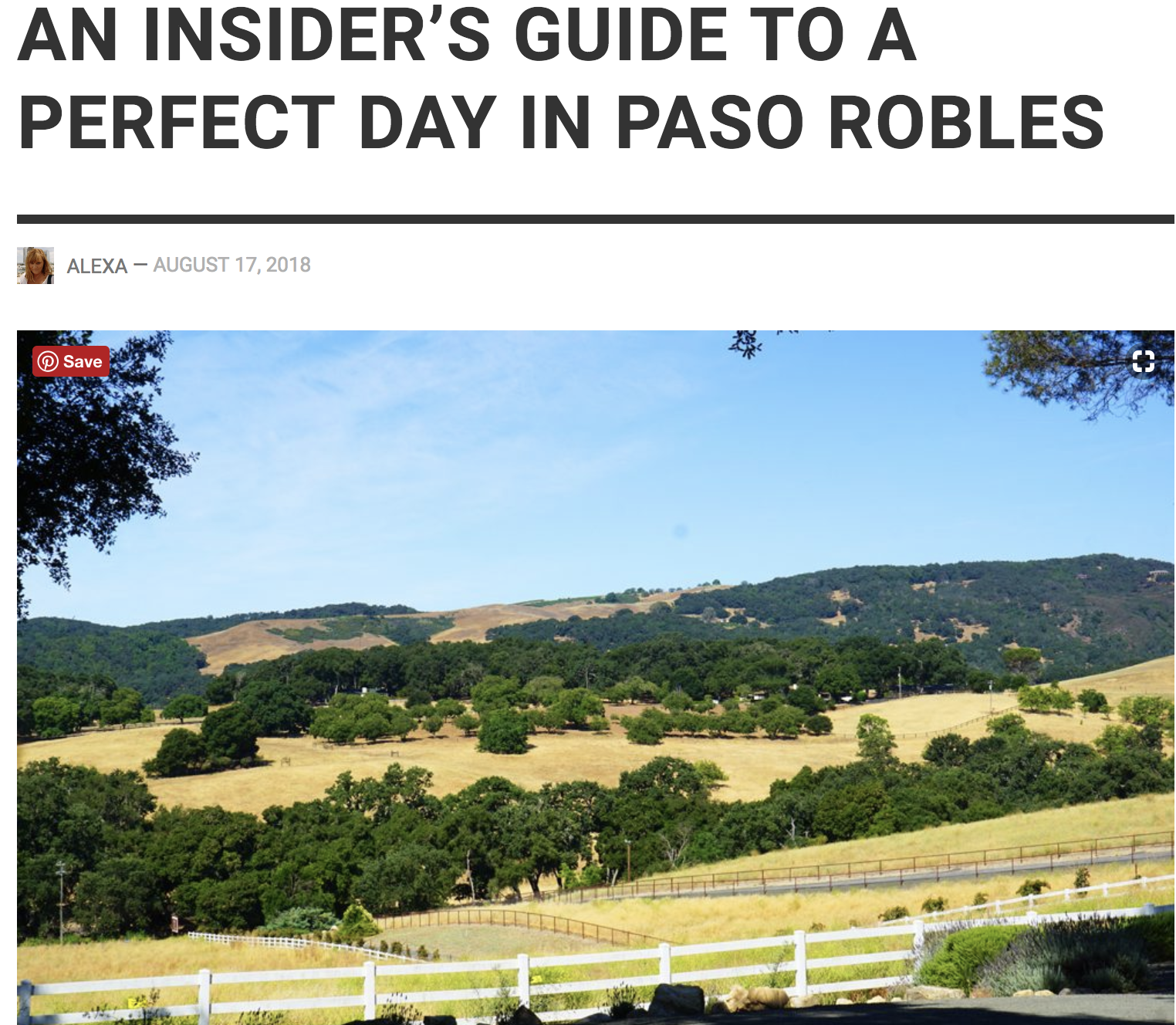 Today, you'll find your fair share of strip malls and tract housing, but, simply venture into the historic downtown and wine country and you'll quickly realize this is still cowboy country. Paso Robles has a true sense of place, (its own uniqueness) and a pioneering spirit. The wine industry is at the heart of the town's growth, but it's currently being redefined by a new generation of winemakers that are bending and even breaking the rules.
Beyond the world-class wine, you'll find top-notch breweries, craft distilleries, and elevated eateries. It may seem like Paso Robles has grown up, but it's still a small town at heart. It's a town where people know their neighbors and business owners. At every stop I made during my visit to Paso Robles, I was surprised to see people greeting each other by name and wandering over to say hello.
For your perfect day in Paso Robles, we have a secret insider day! The day starts with morning coffee, followed by visiting seriously hip wineries, craft distilleries, restaurants and ends with after-dinner drinks at a secret club.
YOUR PERFECT DAY IN PASO ROBLES
If you want to meet and see a few of the rising stars in the Paso Robles community that are helping to enhance the Paso lifestyle experience, this is your perfect day.
Read full article here.