The Solterra team - Stacie Jacob, Mike Dawson, Lacie Johns, Kristin Horton, Julia Meyers and Hadley Sowerby - brings more than 60 years of wine and tourism marketing experience with an emphasis on developing genuine brand messaging to tell the story.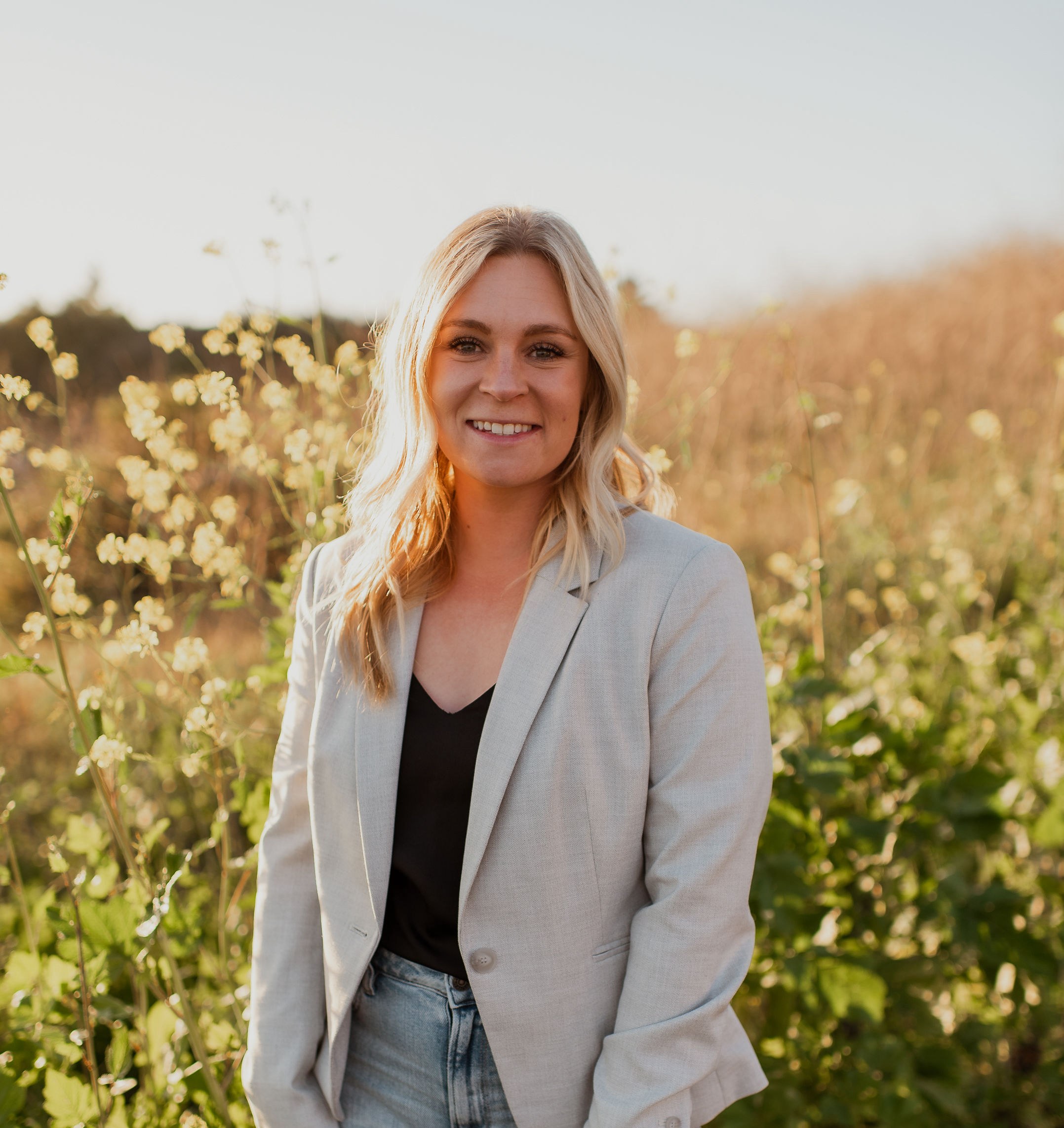 Lacie Johns, Marketing Manager
Lacie Johns, wine and tourism Marketing Manager at Solterra Strategies, crafts brand-forward narratives and drives unique marketing experiences. Johns joined Solterra in 2017 as an assistant account coordinator and brings a passion for agriculture and the Central Coast into strategic planning, project development and management for her clients. In her five years at Solterra, Johns has also held posts as Account Coordinator, Sr. Account Coordinator and Marketing Specialist supporting the growing boutique agency.
Johns leads project management for The World of Pinot Noir, an annual 2.5-day celebration of the storied grape with 3,000 attendees and 200 wineries taking place the first weekend of March at the Ritz-Carlton Bacara in Santa Barbara. Johns manages the day-to-day efforts in marketing, content creation, sponsors relations, programming, ticket management and sales as well as vendor recruitment and communication. In addition, Johns is the point person for all consumer communications.
In the travel and tourism space, Johns is on the marketing team for Travel Paso, the destination marketing organization celebrating Paso Robles. Johns manages the annual content calendar, curates stories while coordinating with partners and directing and producing video and photo shoots to support the Central Coast destination. Representing Travel Paso at key industry conferences and consumer events, Johns supports the overall brand mission to raise awareness of this wine country destination.
Other clients Johns supports includes Summerwood Winery and Inn, Laetitia and in the past, the Central Coast Wine Competition and the Central Coast Cider Festival.
Prior to Solterra, Johns held internships at Ancient Peaks Winery and the Washoe CASA Foundation.
Johns is an active participant in Dream Big Darling as a scholarship recipient of their 2019 annual retreat and FLOurish personal development program in 2021. She holds a Bachelor of Science degree in International Business and Marketing from the University of Nevada-Reno and lives in San Luis Obispo. When not telling stories, Johns is active in creating her own with her passion for the great outdoors.